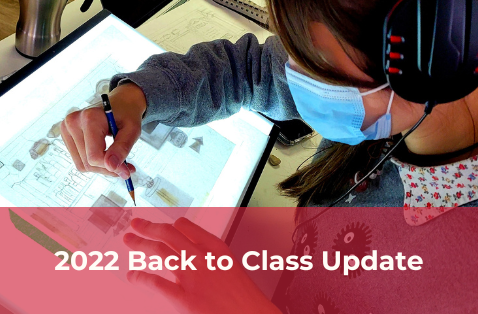 2022 Return to Class Update
01/03/2022
Happy New Year!
A Quick Note before returning to class.
We are encouraging all students to move to online classes due to the recent increase in Covid cases throughout the Province. This recommendation will stay in place until Jan 21st, and we will re-evaluate our protocols at that time.
There will be some flexibility for those requiring access to campus and studio space. If you require access, please register with administration. We will be adhering to Public Health recommendations, increasing our student testing, social distancing and mandatory mask wearing. If you have any symptoms, it is imperative that you stay home.
Our Instructors will be reaching out to their students to answer questions and discuss class scheduling.
We are prepared for this shift to online classes and the education and safety of our students is our top priority. We appreciate your patience and flexibility as we navigate these uncertain times.
Thank you,
Your McKenzie Team