Bowling and Pizza
February 14th, 2023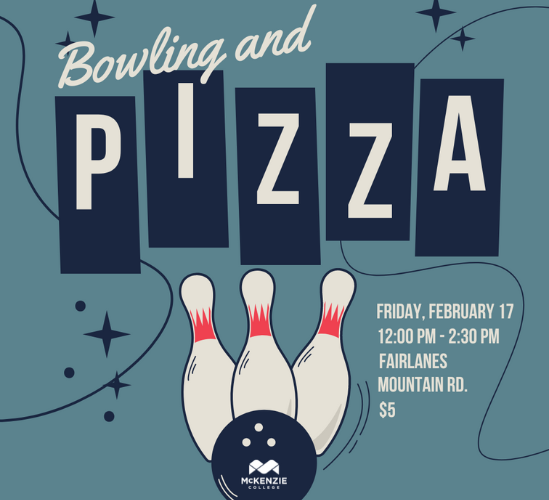 McKenzie College students and staff will be taking a break from winter on March 23rd, 2023, with a Bowling and Pizza Party!
This event was originally scheduled for Friday, February 17th, 2023. Due to the weather, the event has been rescheduled for March 17th, 2023. The new date will fall on St. Patrick's Day so feel free to wear your green and get festive!
Bowling and Pizza Party!
Date: *New Date- March 17th*
Time: 12:30 pm-2:30 pm
Where: Fairlanes on Mountain Road.
Cost: $5 per person.
If you are a McKenzie College student and you wish to attend, please put your name on one of the sign-up sheets found throughout the school. It is NOT necessary to fill out an RSVP form.