Christmas Art Market at McKenzie
November 7th, 2022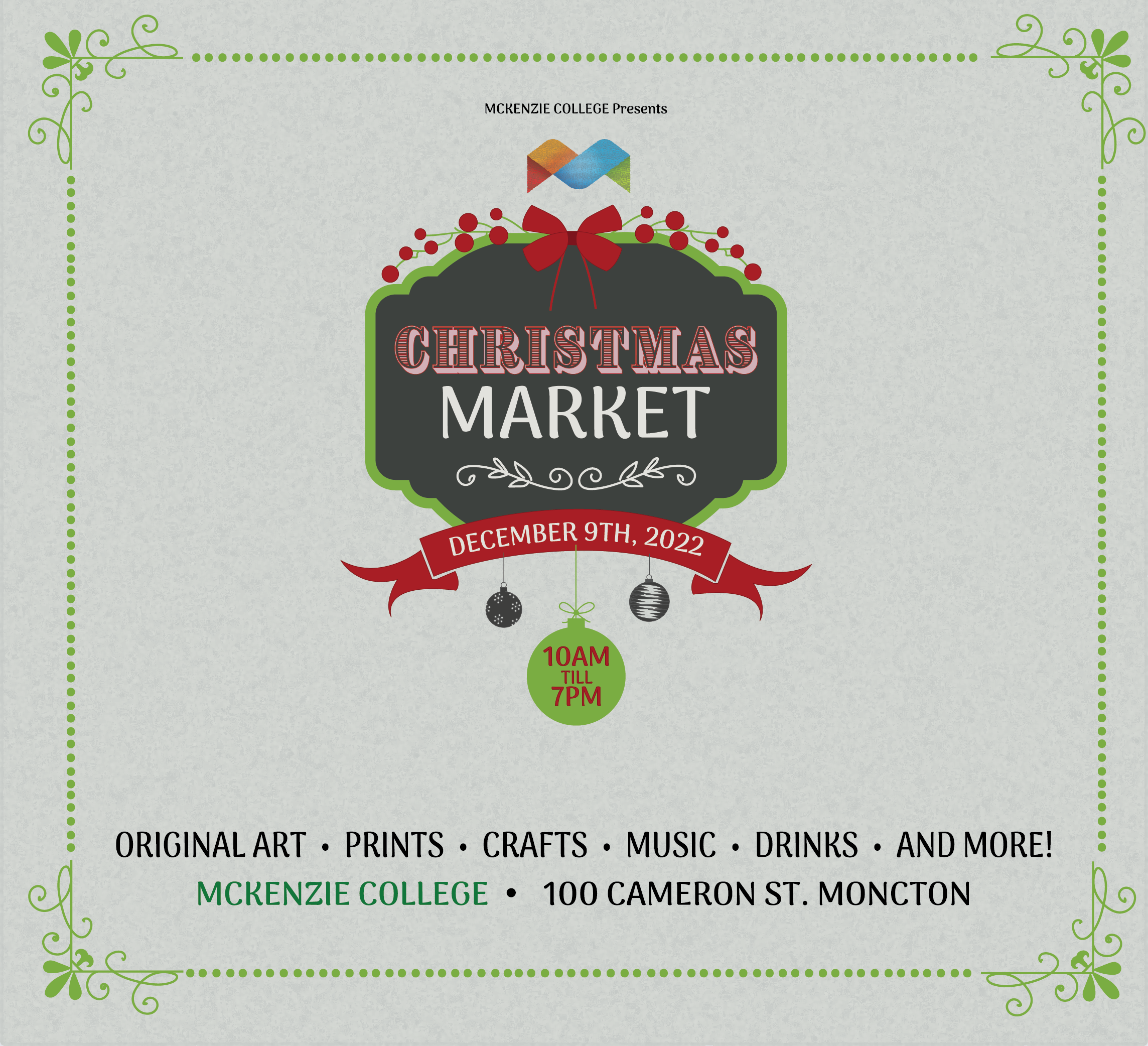 Give the gift of art this holiday season! McKenzie College will be hosting a Christmas Art Market this December 9th, 2022. We are welcoming the Greater Moncton community to join us on campus for holiday-themed arts and crafts made by our talented students and Alumni.
McKenzie College Christmas Art Market
Date: December 9th, 2022
Time: 10:00 am – 7:00 pm
Location: McKenzie College Campus
Address: 100 Cameron St. Moncton, New Brunswick
Facebook Event: https://fb.me/e/2nANpKXtH
Come for the art, but stay for the fun! We will have live art, music and a fantastic door prize- a framed photography by local artist and photographer Emily Hare. There will be original art, prints, buttons and so much more. Be sure to take your wishlists and a little Christmas shopping money. Snacks and refreshments will be available for purchase at Midtown Cafe located on campus.
Happy Holidays, we hope to see you there!
---
If you are a Mckenzie College Student or Alumni and you want to be a part of the McKenzie College Christmas Art Market, please check out our "How to Apply to Be a Vendor" page. The deadline to apply is December 2nd, 2022.