Orientation Days
July 26th, 2022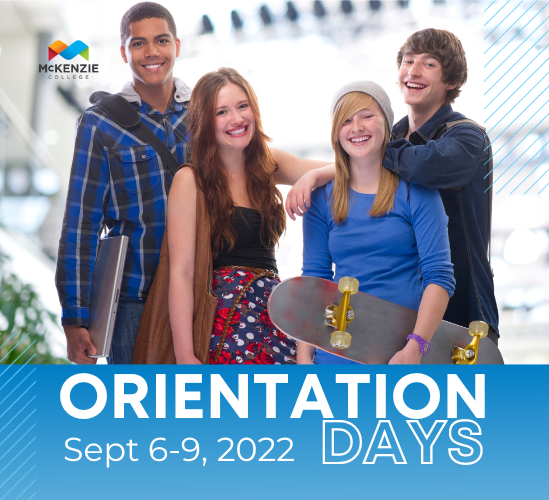 Welcome back! McKenzie College will be celebrating the arrival of its students, new and returning, with a series of fun activities scheduled from September 6th-9th, 2022.
Orientation Days are designed to help students get to know their instructors, fellow students and new surroundings. Ultimately, we want to set our students up for a successful year, and the first step in doing this is to provide help them through this important transition.
*September 9, 2022– McKenzie College Street Party*
Orientation Days will end with a bang on Friday, September 9, 2022, with food, games and the Freaky Fryer food truck! Be sure to bring a little pocket change for some delicious ice cream treats!