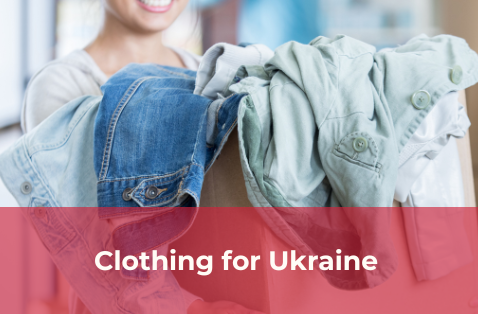 Clothing for Ukraine
05/18/2022
McKenzie College is celebrating the success of the Clothing for Ukraine clothing drive, and the positive impact it has made for the lives of Moncton's Ukrainian newcomers.
In March 2022, McKenzie College staff and students began collecting clothing donations in an effort to help the thousands of expected Ukrainians displaced by war. Partnering with The Ukrainian Club of Moncton, the college delivered over 30 bags of new and like new clothing this week.
The students and staff at McKenzie College extend a heartfelt THANK YOU to everyone who helped make the Clothing For Ukraine clothing drive a success.
"This would not have been possible without the kindness and generosity of our community. Please know that your contributions have made a positive impact on the lives of our new Ukrainian residents."
If you are looking for other ways to help, please connect with the Ukrainian Club of Moncton @ukrclubmoncton.