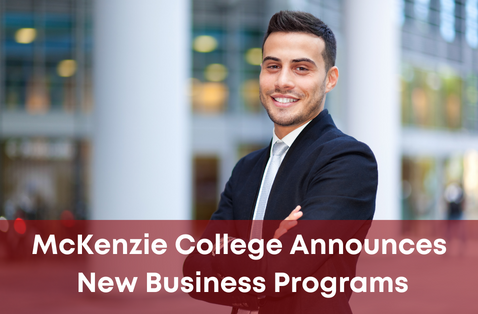 McKenzie College Now Offers Business Programs
01/09/2023
Beginning April 2023, McKenzie College will offer a range of business and management diploma programs that will jumpstart your career and have you ready for the workforce.
Our business programs will prepare you with the practical skills and knowledge that will help you get hired as employers seek individuals that are equipped with up-to-date training that can be applied to the role.
See our full list of new Business Programs below. Please click on each link for further information.