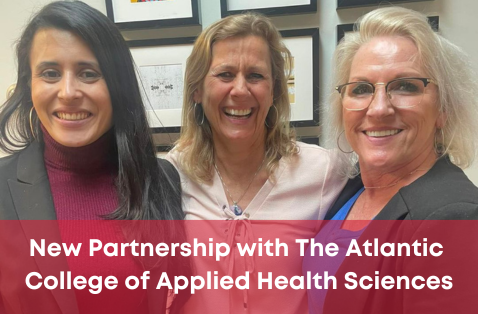 New Partnership with The Atlantic College of Applied Health Sciences
05/04/2023
McKenzie College is excited to announce our new partnership with the Atlantic College of Applied Health Sciences in Fredericton! This collaboration allows us to offer our English students an opportunity to pursue a career in the healthcare field through the college's Personal Support Worker program, which provides hands-on training for students to develop the skills needed to care for individuals in long-term care facilities and other healthcare settings.
The new pathway agreement will allow students who successfully complete McKenzie College's English for Academic Purposes (EAP) EAP5 program will have met the language requirements for admission to the Personal Support Worker program at the Atlantic College of Applied Health Sciences.
We're thrilled to be able to offer our students this exciting new opportunity. Contact us today to learn more about this partnership and how our English programs can start your journey to a career in healthcare!